Bluedio T7 Ασύρματα Ακουστικα Bluetooth
Product parameters
Bluetooth version:Bluetooth 5.0
Bluetooth range:up to 10 m (free space)
Transmission frequency:2.4GHz-2.48GHz
Bluetooth Profiles:A2DP、AVRCP、HSP、HFP
Noise cancelling sensitivity:-25dB
Frequency response:20Hz-20KHz
Standby time:about 1000 hours
Bluetooth music/talk time:about 30 hours
Working time:about 40 hours
Charging time:about 2 hours
Operating temperature range:-10℃-50℃
Charging voltage/current:5V/>500mA
Power Consumption:50mW 50mW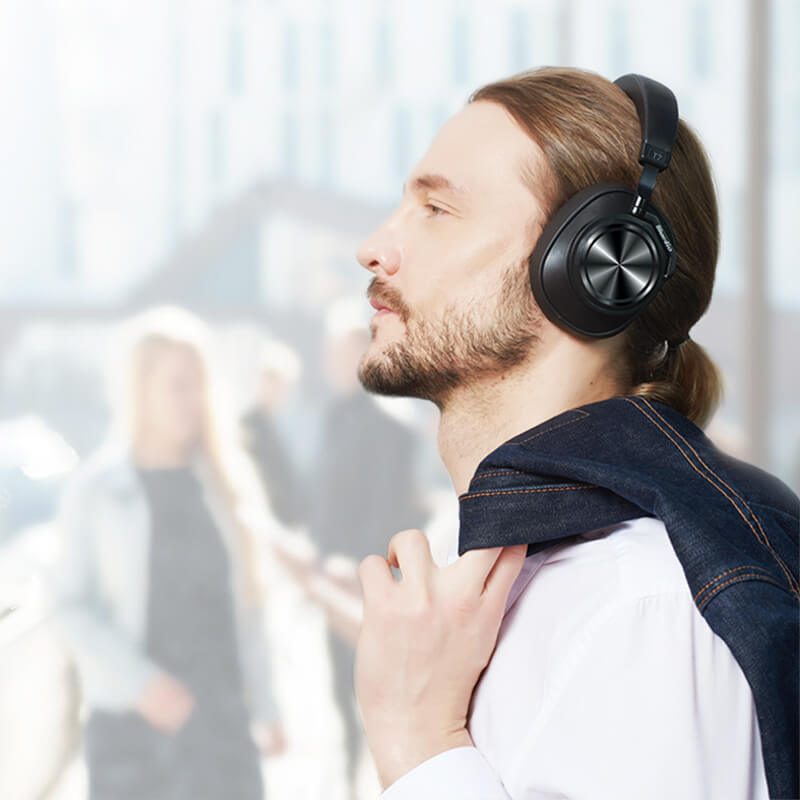 The 7th tuning master
T7 user-defined ANC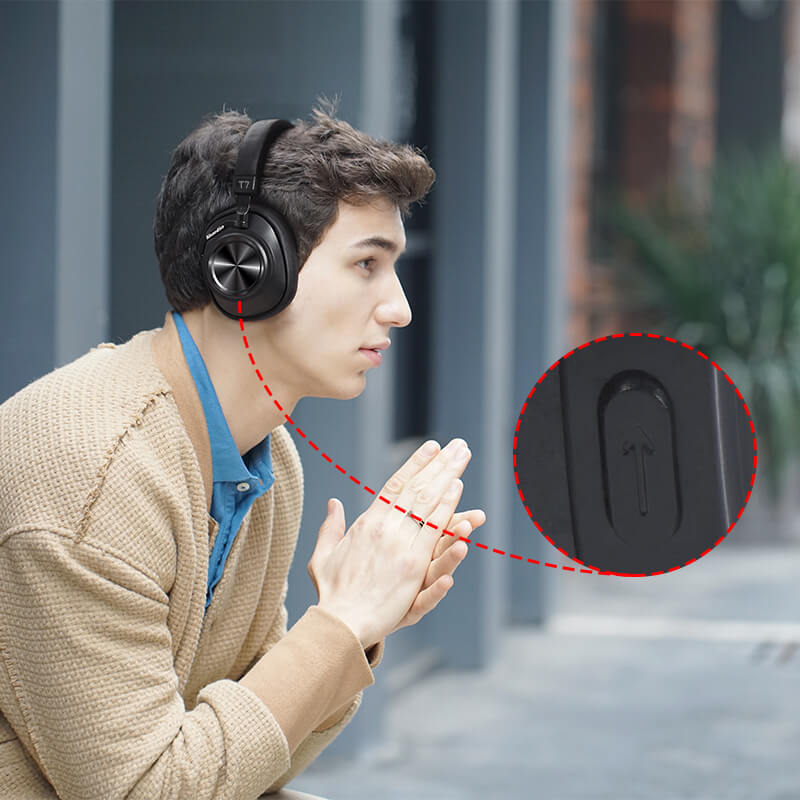 T7 Born for noise reduction
Noise is like a thief who stole from golden house where you can think about things.In order to handle with these thieves,we our Bluedio,built a noise barrier user-defined ANC to isolate the noise to control them by your fingers.How quiet the world is up to you now.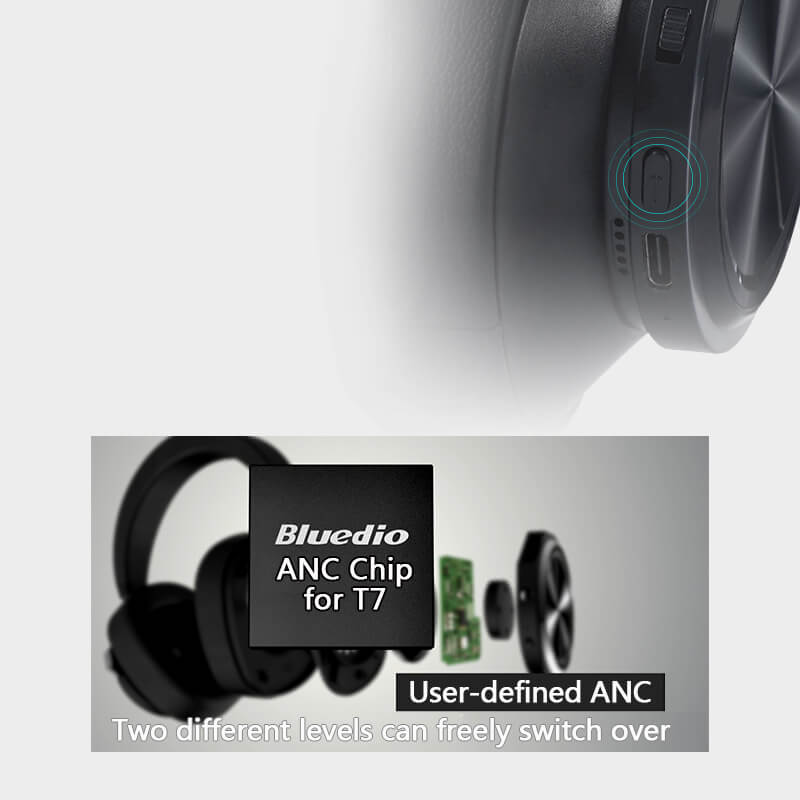 Purchase a new chip to built user-defined ANC
Control the degree of noise reduction by toggle switch
There are two different levels to control the degree of noise. In quiet places, such as cafes and homes, only low-level noise reduction needs to be opened. In noisier places, such as metro and street, high-level noise reduction needs to be opened. More,the effect will be more obvious when you experience in an airplane.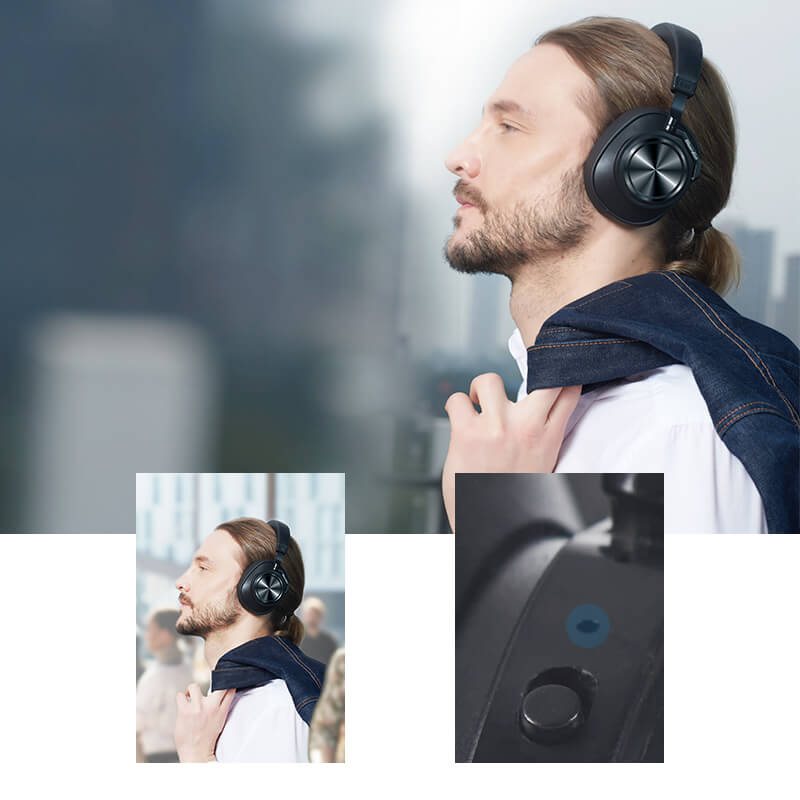 Excellent abilities for noise reduction with a competitive price
Refer to the design, it was built in ANC (FF FB). surrounded by 4 microph-ones means that there are more than 4 microphones to deal with noise together,and the depth of ANC can reach -25db that's much superior in this industry.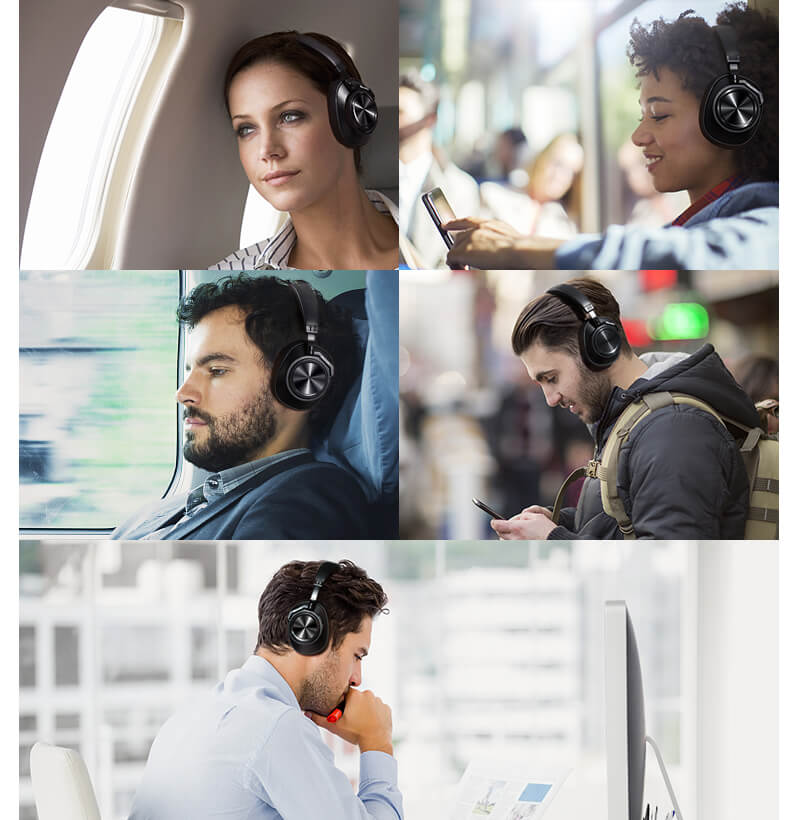 Show the nature's voice all around
By Airplane,prevent you from the roar of airplane.By subway,prevent you from noise made by people, let you enjoy the quiet world.By train,decrease noise from friction of the train against the track,allow you to have a quiet journey.In the city,still you can have a life like in the countryside. At work,immerse yourself into your work through getting rid of distraction.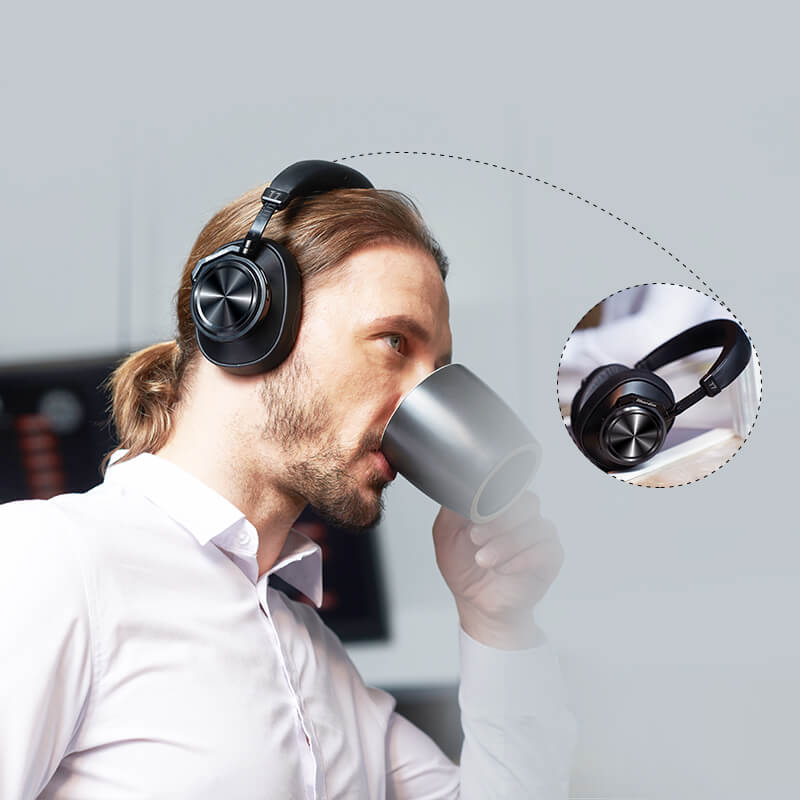 New technology for new experience
It adopts the latest face recognition technology which is a kind of dynamic recognition ,whenyou put down the headsets,the music pauses;when you pick up the headset again,the music will continue.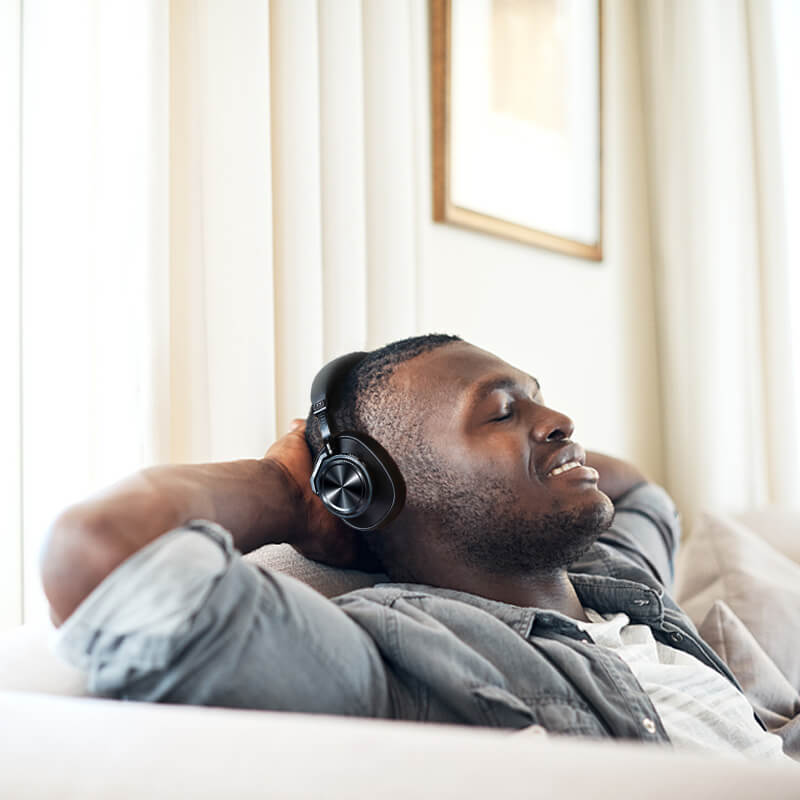 Love and care worry-free sleep
Sleep feature.It can detect the sleep state.The device will automatically shut down when you don't move for ten minutes.Without hurting ears or disturbing dreams,your sleep quality will be improved.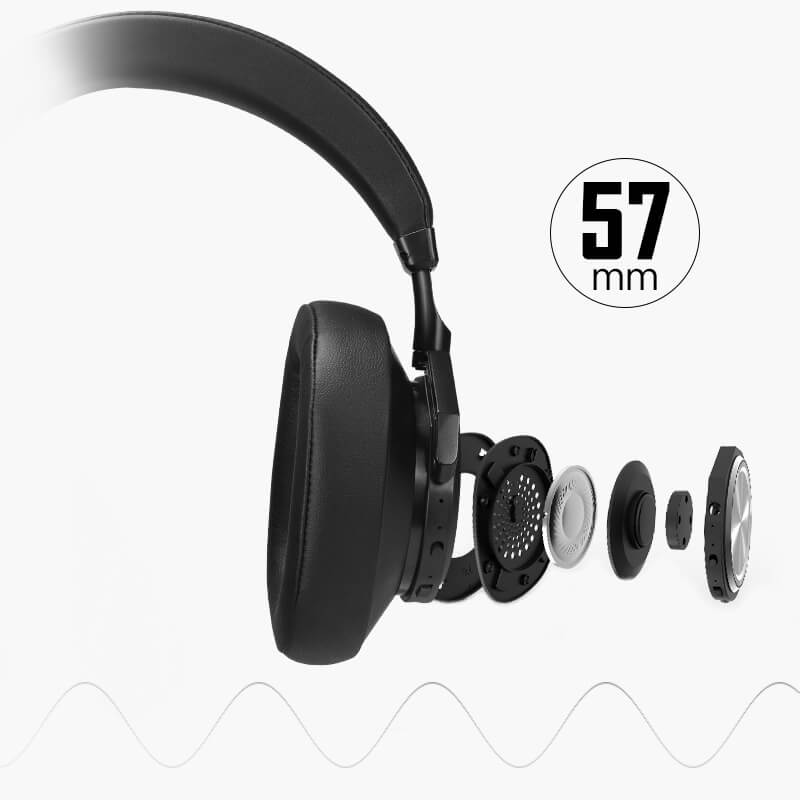 Large drive unit only for crystal clear sound
57mm drive unit,a standard size to built a good headset,is make from all titanium-coated diaphragm.It's a bridge for a good voice which has a HiFi sound quality.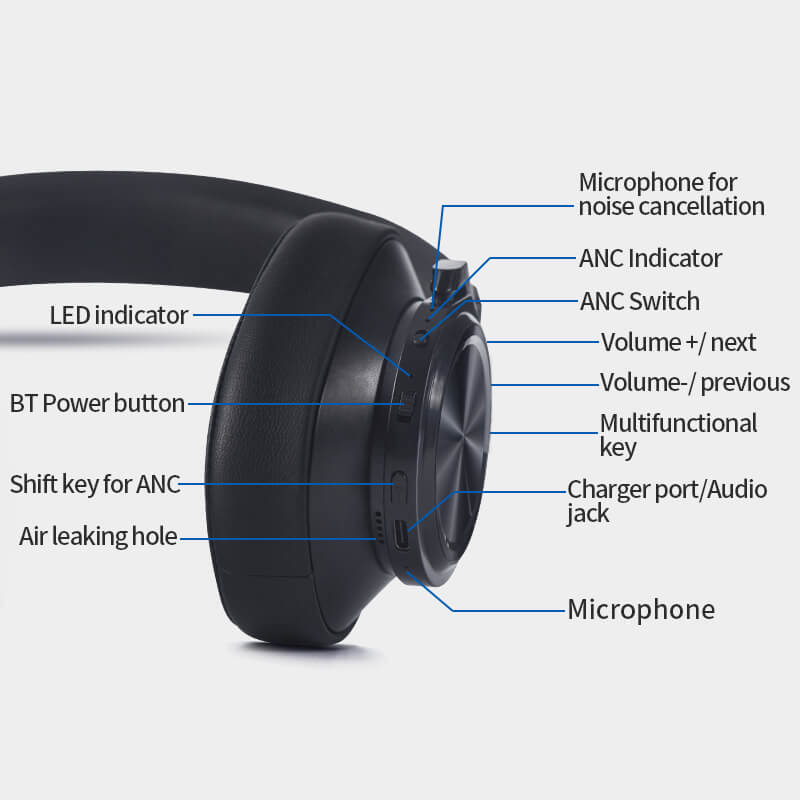 Easy to operate and control
Practically,turbine series T7 is equipped with useful buttons including user-defined ANC shift key.With the result that it's more convenient and easy to operate.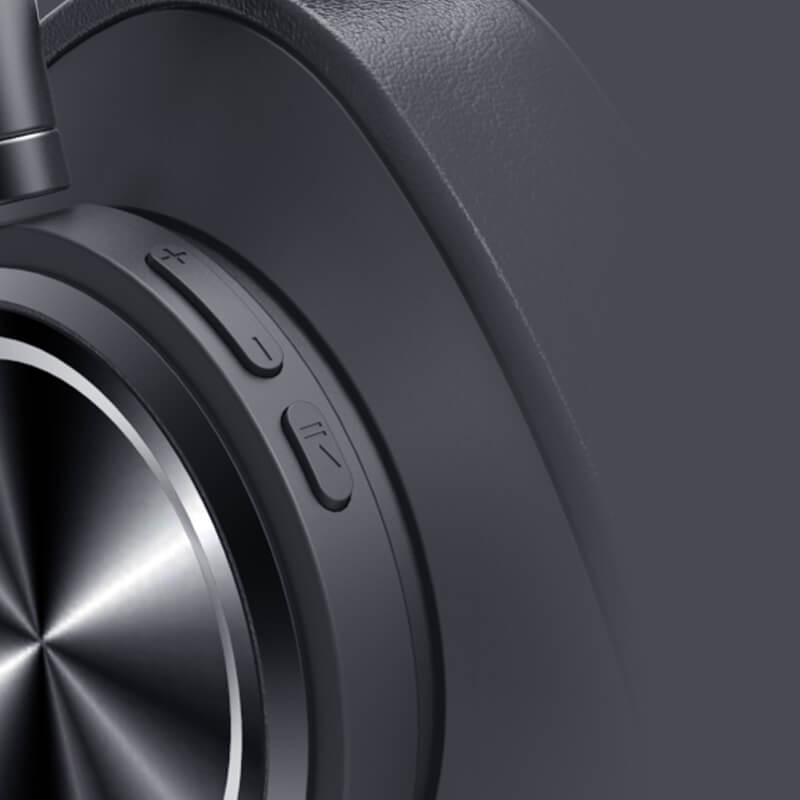 Volume / next
Volume-/previous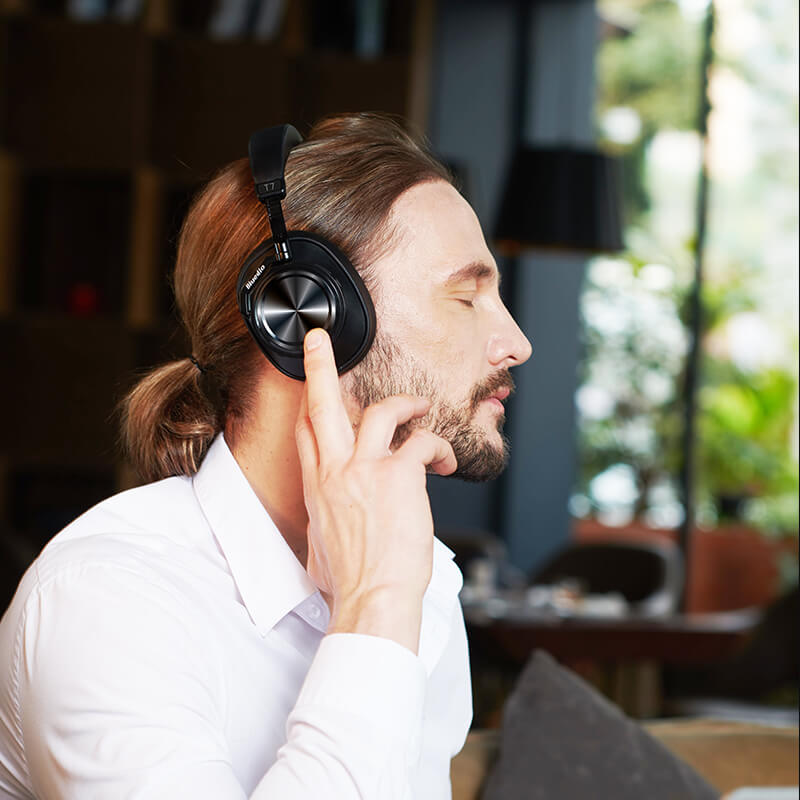 Black science and technology smart your life
Double-click the right side of headset to enter web services features where you can enjoy AI,voice control,scenes music,burn-in as well as social contact etc.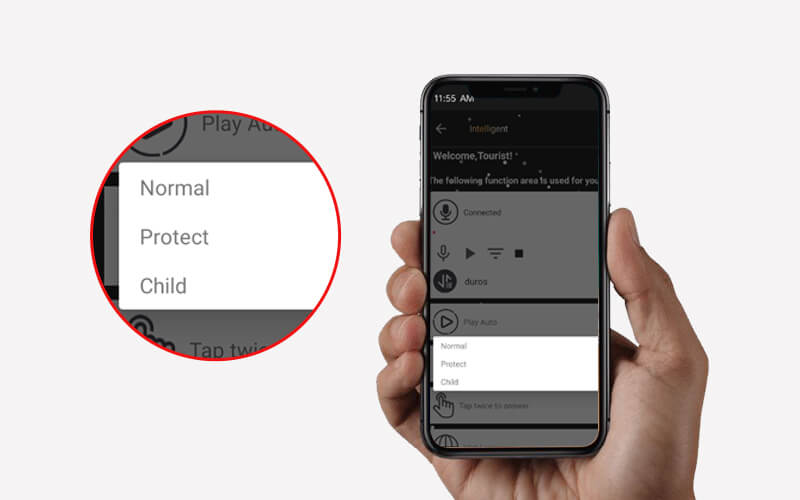 APP has three modes for listening
normal mode,protection mode and child mode,which can comprehensively protect users of all ages.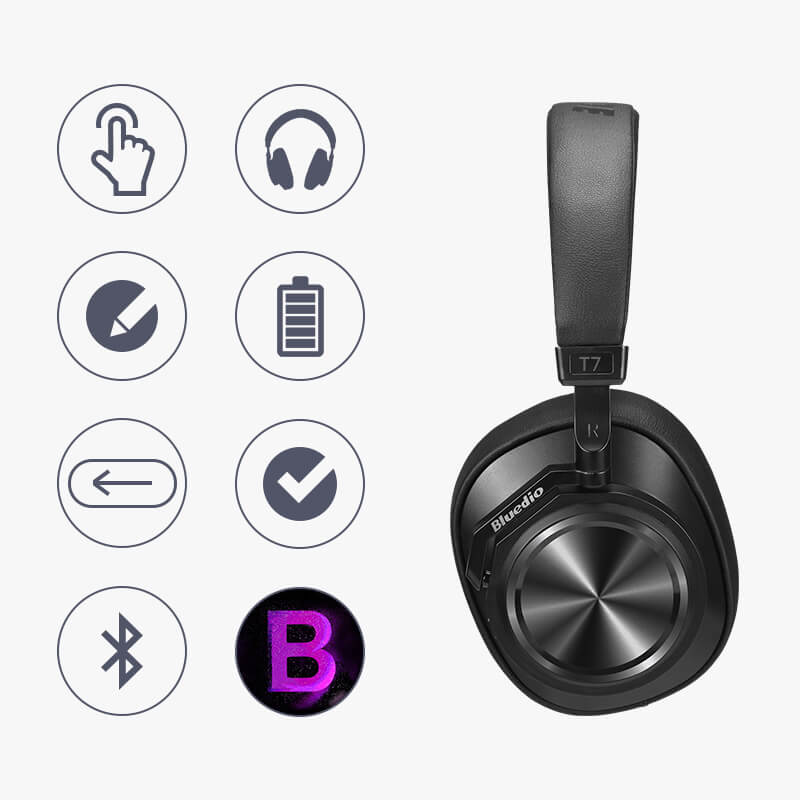 Enjoy new features by downloading App
Download or upgrade Bluedio connect Application and then you can experience new functions such as: scene musics for burn-in,group chat,intellectual set up etc.Also,an excellent services team is back for you anytime.
Full Buttons Lightweight design
Fashion exterior Long battery life
User-defined ANC Comfortable Material
Bluetooth 5.0 App for burn-in